Harnessing the Power of Trust and Tradition to Eliminate NTDs in Tanzania
Author(s): Claire Karlsson (Senior Associate, WI-HER), Isaac Njau (Program Officer, Ministry of Health, Tanzania NTD Control Program), MJ Ulrich (Associate, WI-HER), Stella Mwita (Technical Advisor, WI-HER), Ua Kassim (Gender Equity and Social Inclusion Specialist, WI-HER)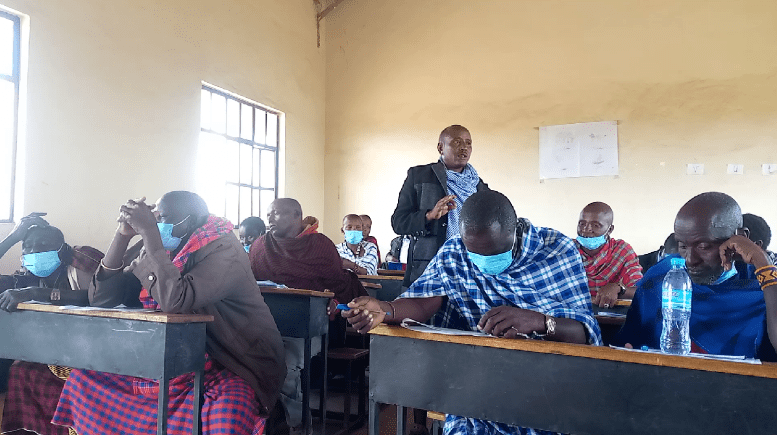 Migrating on a seasonal basis, nomadic pastoralist communities throughout East Africa move in search of new pastures and food for their livestock. Among these groups are the Maasai, who have migrated across the Great Rift Valley of Tanzania and Kenya since the 15th century.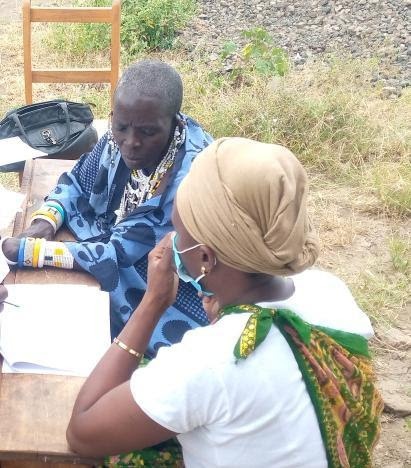 The Maasai communities, which are anchored in trust and tradition, hold great respect towards Eleigwanani, their traditional female Maasai leaders, and Laigwanani, traditional male Maasai leaders. These influencers are not only responsible for making key decisions on behalf of the community and its members but are looked to for health information and services.
Over the years, the Government of Tanzania, through the Ministry of Health's Neglected Tropical Disease Control Program (NTDCP), has worked in collaboration with USAID's Act to End NTDs | East (Act | East) program to eliminate trachoma. With the expertise of WI-HER and other Act | East consortium partners, the Government of Tanzania implemented a behavior change activity that found that a key to improving trachoma medicine acceptance among Tanzania's Maasai communities was the collaborative involvement of their traditional leaders.
In working closely with traditional female leaders like the Elegantin, the Tanzania NTD Control Program and Act | East have increased the number of people who have taken the trachoma medicine and helped reduce people's fears and misconceptions about the treatment in culturally sensitive and sustainable ways.
Read the full post here.