PRESS RELEASE: New Journal Article Details How to Drive Locally-Led Solutions and Achieve Improved Health Outcomes Despite Covid-19 Pandemic Challenges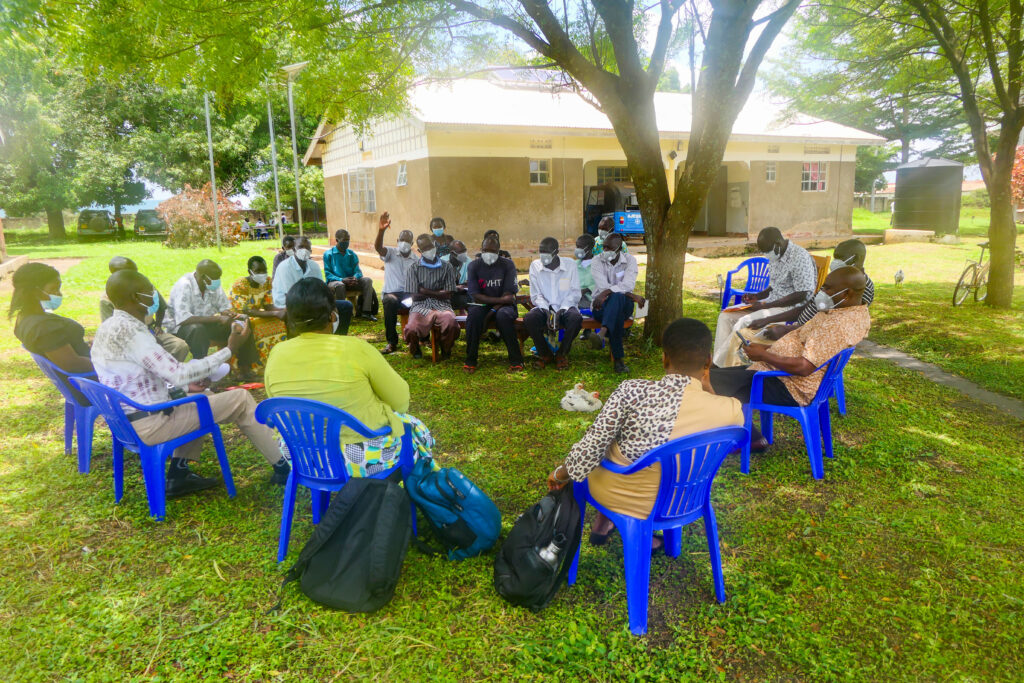 Vienna, VA – July 1, 2022 – When the COVID-19 pandemic began to rapidly spread in early 2020, governments, health systems, and in-person programs needed to not only adapt but rapidly adapt to ensure health services continued. During this time, WI-HER was a sub-contractor on three distinct USAID-funded projects focusing on addressing gaps in viral load suppression for the Social and Behavior Change Activity (SBCA) in Uganda with prime partner Johns Hopkins Center for Communication Programs; addressing gender-based violence gaps in the Afya Nyota ya Bonde project in Kenya with prime partner FHI 360; and eliminating neglected tropical diseases (NTDs) in the Act to End NTDs | East Program in Tanzania with prime partner RTI International. To ensure the safety of residents and citizens, and to navigate challenges related to continuation of health services, WI-HER used the innovative iDARE methodology to rapidly pivot to virtual and hybrid activities. This was accomplished while simultaneously supporting local governments, facilities, and communities to identify, design, and implement local solutions to local problems.
The iDARE implementation process in three country contexts is the subject of an article recently published in Global Health: Science and Practice Journal, "Applying the iDARE Methodology in Uganda, Kenya, and Tanzania to Improve Health Outcomes During the COVID-19 Pandemic." The field action report describes WI-HER's process of using iDARE to increase viral load suppression in Uganda; improve identification, management, and response for gender-based violence survivors in Kenya; and improve mass drug administration access and uptake among school-age children in Tanzania throughout the COVID pandemic. While the goal of each of these projects was different, the iDARE methodology proved to be highly adaptable as WI-HER collaborated with local governments and organizations to drive locally-led solutions and address barriers to improved health outcomes, even during lockdowns and other COVID-19 restrictions.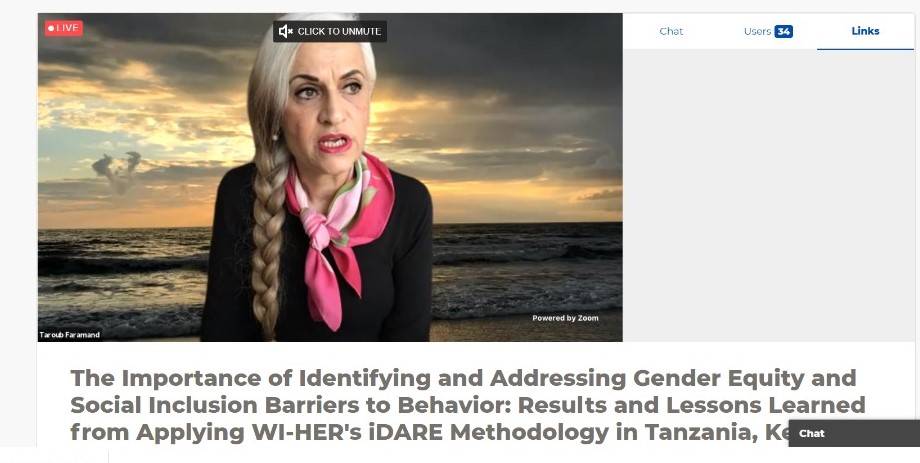 Understanding and addressing social norms is key to long-lasting change in regard to health-seeking behaviors, but there is limited consensus on how to effectively measure social and gender norms at scale. The iDARE methodology, designed by WI-HER President and Founder Dr. Taroub Harb Faramand, aims to address this issue, as the methodology bridges the gap between behavior change sciences and implementation. As the three case studies demonstrate in the Global Health: Science and Practice Journal article, the iDARE methodology, with its five-step process, encourages socio-normative transformation, resulting in sustainable, community-based change.
"iDARE has been applied by individuals and communities in over 35 countries to design culturally and contextually appropriate solutions to their own uniquely identified challenges," says Dr. Taroub Harb Faramand. "They have driven and embraced change within themselves and their communities to improve health and well-being for all."
In the case of WI-HER's implementation of iDARE through three USAID projects in 2020 and beyond, locally appropriate interventions and virtual engagements addressed three different health areas, despite the challenges of the COVID-19 pandemic, and influenced sustainable social and behavior change. Furthermore, these case studies demonstrate that iDARE can be used to navigate any challenge and be adapted for any context in a collaborative, empowering, and impactful way.
This article is freely available at: https://www.ghspjournal.org/content/10/3/e2100623
---
About WI-HER, LLC
WI-HER is a woman-owned small business with ongoing programs in sub-Saharan Africa, Asia and the Pacific, Middle East and North America, Europe and Eastern Europe, and Latin America. With more than 75% of staff located in the global south, the WI-HER team understands the nuances of working in different contexts with women, men, youth, orphans and vulnerable children, the LGBTQ+ community, hard-to-reach groups, and those in conflict areas. Our diverse team of professionals facilitates development solutions that are locally led and driven by the countries, communities, and people with whom we work. Since 2011, WI-HER has supported local partners to design and implement contextually appropriate, creative, and integrated solutions to complex development challenges in 56 countries. WI-HER is an established leader in gender equity, youth, and inclusion (GYSI); monitoring, evaluation, research, and learning (MERL); localization; and capacity development.