Harnessing evidence for impact and inclusive development: Announcing WI-HER's collection of gender, social inclusion, and health desk reviews in Nigeria
"Evidence suggests that women in Ebonyi have limited access to assets and financial resources, and also experience concerning levels of controlling behaviors in marital relationships. Women face restrictive norms that limit their ability to make decisions about their own wellbeing, finances, and health. Women's subordinate status also exposes them to risk of gender-based violence, and Ebonyi has some of the highest levels of sexual violence in the country. While men have greater decision-making power and access to resources, the limited evidence available suggests that norms about masculinity deter men from seeking health services and can also encourage them to participate in high-risk behaviors like unprotected sexual activity. Youth in Ebonyi have few opportunities for education or economic independence and have limited knowledge of and access to health services, especially for sexual and reproductive health services."
– Desk Review on Gender and Social Inclusion Issues Affecting Health in Ebonyi State, Nigeria
When WI-HER expanded our work in Nigeria to Ebonyi State in 2020, we immediately began gathering evidence and information to learn more about gender, social inclusion, and health in Ebonyi. We asked ourselves key questions:
Who uses the health system?
Who has access to resources?
What unique risks and barriers do marginalized groups face?
How can we harness opportunities to overcome challenges and barriers?
When we learned that women in Ebonyi face some of the highest levels of sexual violence in Nigeria, we knew we had to ensure that survivors of violence have access to and knowledge of support services available to them, so we established Ebonyi's first Gender-Based Violence (GBV) Task Force to strengthen GBV prevention and response. Recognizing that youth have few opportunities to engage in strategic planning and decision-making, we quickly engaged with government agencies to bring the voices of youth to the table at the State-level. Understanding the social discrimination and physical barriers faced by persons with disabilities (PWDs), we brought transformative values clarification activities to State decision-makers to shift views, promote inclusion, and initiate change through the health system.
Across Nigeria, WI-HER staff have been taking on targeted actions with government counterparts and the health system to advance progress on equal rights for women and inclusion for marginalized groups. Our Gender, Social Inclusion, and Community Engagement Advisors work in five states in Nigeria – Bauchi, Kebbi, Sokoto, Ebonyi, and the Federal Capital Territory – on the USAID-funded Integrated Health Program (IHP) in Nigeria, led by Palladium, to strengthen the health system's ability to respond to the needs of beneficiaries, improve equity and inclusion in access to health services, and diagnose and address practices and biases that undermine the quality of service delivery.
Over the last two years, WI-HER has advanced progress towards women's empowerment in Nigeria by: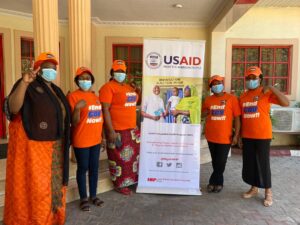 Not only are our WI-HER Advisors seasoned development professionals with vast experience in implementation in Nigeria, but WI-HER also maintains a steadfast commitment to learning and evidence-based decision-making. Across all of our programs, WI-HER strives to know more. We rapidly gather, assess, and understand existing contextual factors affecting the program's success at its inception, using this information to inform our approaches and monitor implementation of activities. We collect and analyze this information to inform our approaches and monitor how well our interventions open doors for women, vulnerable children, youth, PWDs, and other marginalized groups to benefit from the development process. Serving as the foundation for WI-HER's innovative, results-oriented iDARE methodology, the "identify" phase allows WI-HER project staff, stakeholders, and beneficiaries to identify gaps, barriers, and opportunities related to gender and social inclusion that may impede or facilitate our programs' success.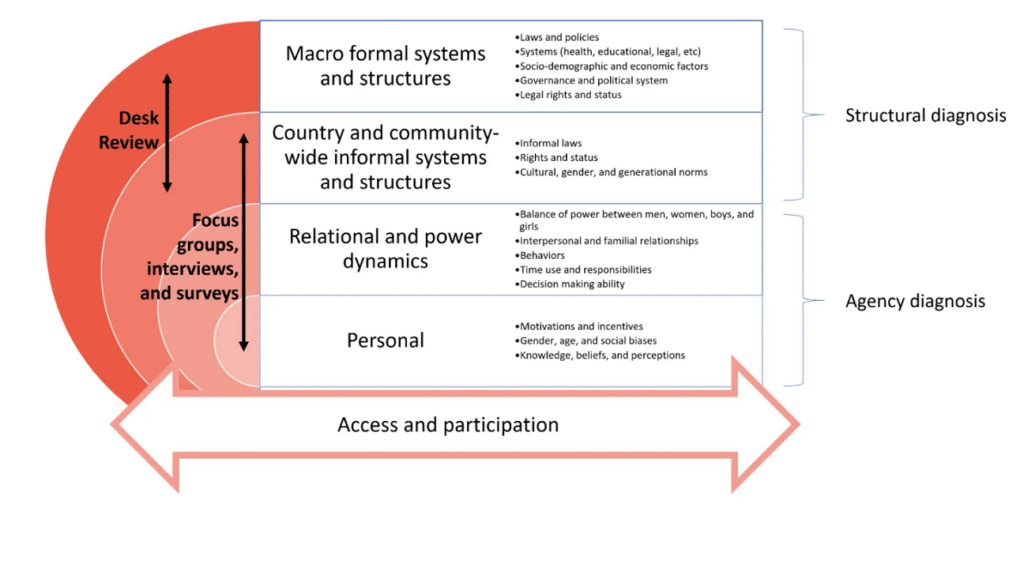 Desk reviews are a critical element of both the identify phase in the iDARE methodology as well as WI-HER's framework for gender and social inclusion analysis. In these rapid reviews of existing evidence, WI-HER staff bring together learnings from peer-reviewed publications, grey literature, donor reports and publications, and government laws and policies to inform a  diagnosis of the existing policies, systems, and norms that affect our programs' ability to increase agency and drive change. Further, by incorporating documentation from past programs and projects, WI-HER is able to catalyze development investments, ensuring future actions are informed by past learning.
WI-HER is pleased to announce the release of our collection of state-level desk reviews on gender, social inclusion, and health for each of the five states in Nigeria where we support IHP implementation. Though these reports were produced to inform strategic decision-making at the state-level, in IHP, and in other USAID investments in Nigeria, it is our hope that these documents can inform learnings for other projects and programs in Nigeria.