Strengthening Gender-Based Violence Services for Women and Children in Ebonyi State, Nigeria: Success Story
By: Emila Eyo Okon, WI-HER Gender, Social Inclusion, & Community Engagement Advisor; Dr. Gladys Olisaekee, State IHP Director
In Nigeria, gender-based violence (GBV) is widely acknowledged from a human rights perspective, but recently it is being looked at as an economic and health concern as well. Nigeria passed the comprehensive Violence Against Persons Prohibition (VAPP) Act in 2015, which aims to eliminate all forms of violence and includes the right to assistance for victims of violence. Despite legislation to protect women against violence, much remains to be done in protecting victims and prosecuting perpetrators.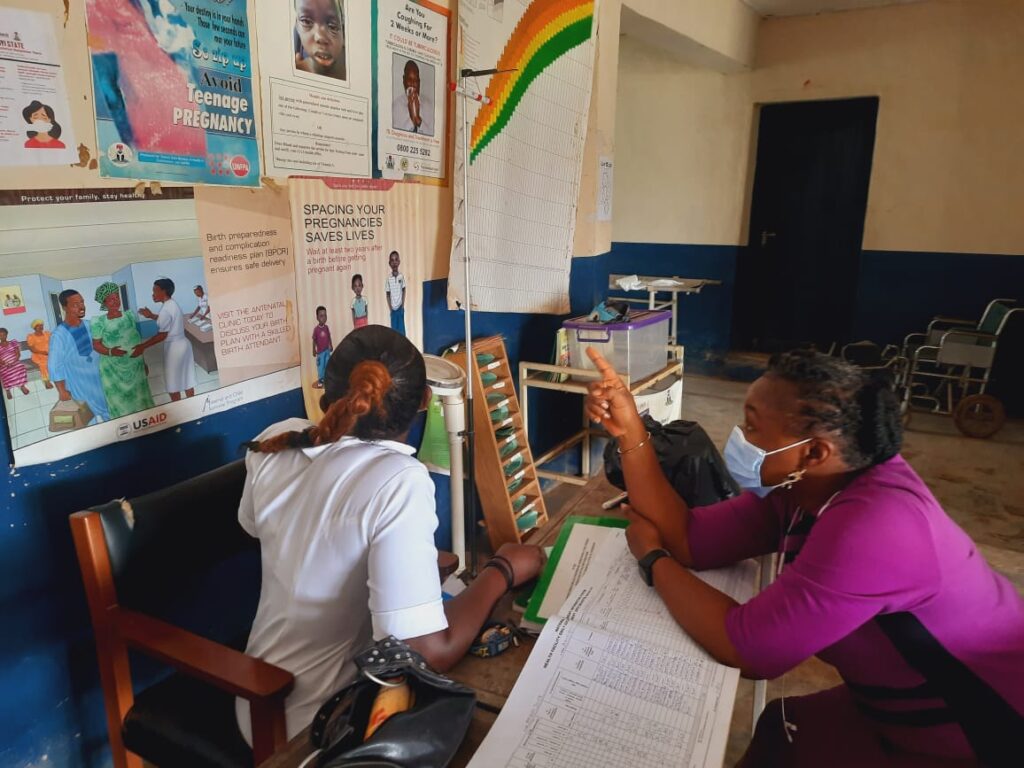 The incidence of GBV is an ongoing issue within Nigeria: 31% of Nigerian women aged 15 to 49 years have experienced physical violence, including 6% of women experiencing violence during pregnancy, according to the Nigeria Demographic and Health Survey 2018 from the National Population Commission. More concerning may be the level of uncertainty with these figures and the trends over time; the percentage of women who have experienced physical violence since age 15 increased from 28% in 2008 to 31% in 2018. Additionally, the prevalence of GBV varied greatly by region and state; in Ebonyi, 54.7% of women reported experiencing GBV since turning 15, with 6% reporting experiencing GBV "often." Of those women who experienced GBV in Ebonyi, 61% reported seeking help, but only 2% of those who sought help for both sexual and physical GBV went to medical providers.
In an effort to meet the health needs of individuals in Ebonyi State who face GBV and encourage survivors of GBV to seek medical services, the One-Stop-Shop for Women & Girls—formerly known as the NOFIC GBV Center—was established through close collaboration between the USAID Integrated Health Program (IHP) and the National Obstetric Fistula Centre in Ebonyi. This Center is a safe space for survivors to report GBV, receive medical care, and get referrals to other primary health care (PHCs) in Ebonyi State. IHP negotiated to have this service provided at no cost for vulnerable women and children because of high GBV prevalence and community demand
Prior to the incorporation of expanded services to include child protection, the One-Stop-Shop functionally focused on ensuring GBV survivors received medical care.  It was noted that documentation efforts were not in alignment with the recommended expectations of USAID, the IHP donor, and the Ministry of Women Affairs. IHP's Gender, Social Inclusion & Community Engagement (GSI & CE) Advisor collaborated with health care providers at the Center and the implementing partner, the Ebonyi and the National Obstetric Fistula Center, to set up a multisectoral team within the center that is comprised of one doctor, two nurses, a legal practitioner, and a psychologist/counselor. This team received coaching from IHP on GBV documentation and referral of survivors for other multisectoral related services, such as legal, psychosocial, and medical. The center was also integrated into the upcoming process for client forms used by the Ministry of Women Affairs for documentation and the monthly summary form used by GBV Momentum project.
The multisectoral One-Stop-Shop and IHP team also collaboratively developed an action plan that included a wide variety of monthly and quarterly activities, including gender equity and social inclusion (GESI) sensitization for all health workers within One-Stop-Shop and community stakeholders in Ebonyi and Abakaliki Local Government Areas; review of data; and review of GBV incidences and how they were handled to ascertain cause of action going forward. The GESI sensitization with the health workers tackled various issues, such as how to screen and identify GBV cases during ante-natal and child immunization clinics, data collection, and record keeping, among others.
"I have always heard about rape and GBV but this the first time I have really worked in this sector and received different levels of training. I didn't know there were different categories of GBV until I was trained on GBV identification and was taught how to do the reporting using the client form and monthly summary form."

Mrs. Osondu resident nurse, One-Stop-Shop
In three months (September – December 2021), GBV sensitization was organized for 25 (13M/12F) health workers at the One-Stop-Shop to deepen their skills on GBV identification and referral within the facility and outside of the facility. With the current rebranding of the One-Stop-Shop, 23 survivors, all female, received services in November and December. In addition, during the month of December, the data collection for GBV survivors was shown to be completed in the correct manner as a result of the IHP training that took place to increase data assurance within the facility. IHP will continue to provide coaching and mentorship support, as well as gather best practices and lessons learned from the One-Stop-Shop, in an effort to scale up the  proven interventions across Ebonyi State.