Digital Literacy and Skills Among Youth: Opportunities for the Future
By Sharon Mutwiwa, WI-HER Associate, East Africa
Every year, on the 15th of July, the United Nations commemorates World Youth Skills Day. This is a day dedicated to not only celebrating youth but acknowledging the need to equip "young people with skills for employment, decent work, and entrepreneurship." Since 2014, this day has created a platform to acknowledge the strides made by young people and highlight the areas where additional progress is needed.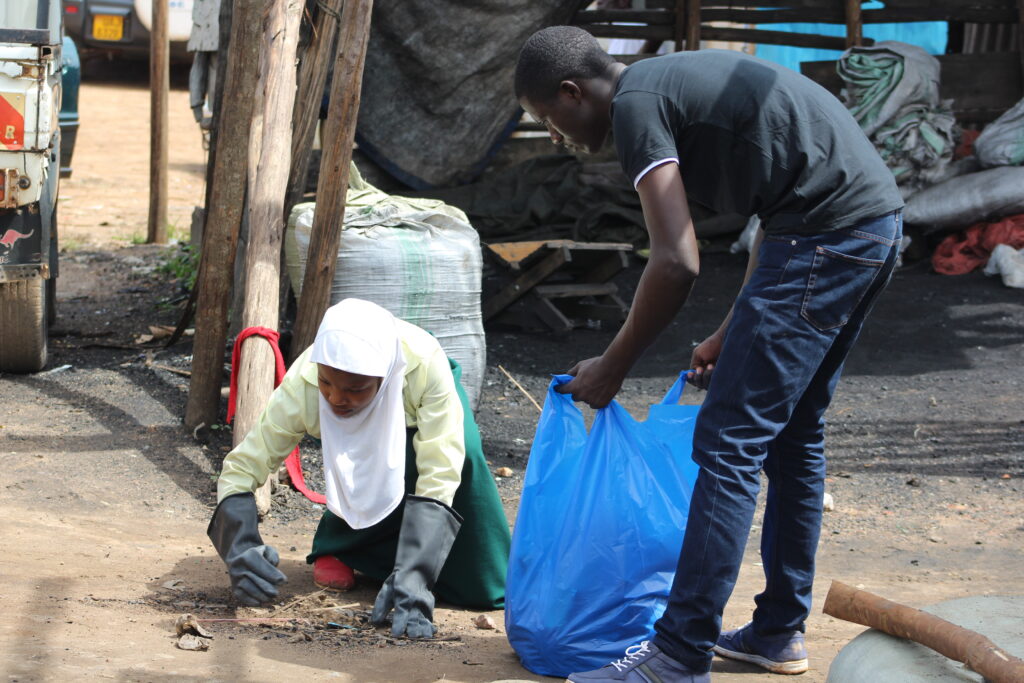 In the past two years, we have gone through a pandemic that has affected young people and their livelihoods. Schools have been closed, people have lost jobs, and industries have shut down. Young people, especially women and those in lower-income countries, were hit the hardest. School closures in some countries lasted almost two years even as some countries began to fully reopen. Employment for Youth, between the ages of 18-24, decreased by 8.7% in 2020 compared to 3.7% for adults in the same year, according to the International Labour Organization. Despite these challenges, young people have responded remarkably as countries and economies begin to adjust.
Since 2020, World Youth Skills Day has focused on celebrating the resilience and creativity of young people during the pandemic. Now, the focus is on looking forward to the future and ensuring the full engagement of young people and utilizing their global skillset.
I spoke to the brilliant founder of Boundless Minds Uganda, a social enterprise preparing young people for the world of work through experiential soft skilling and mentorship. Benjamin Rukwengye started Boundless Minds in 2017, shortly before joining the Tony Elumelu Foundation as an entrepreneur—an opportunity he says gave Boundless Minds the credibility it needed to make its mark in Uganda and beyond.
Now in its sixth year of operation, Boundless Minds has operated for almost half of its current lifespan during the pandemic. This is an experience Rukwengye acknowledges as both a blessing and a curse. The pandemic allowed for quick and easy adoption of the digital platform they had started building. As the option to connect in-person was limited, that made it easier for Rukwengye and his team to scale their digital platform, which is targeted at equipping young people with digital resources. At present, their work has reached 3,000 young people in Uganda and has formed partnerships with similar organizations in other countries, such as Nigeria.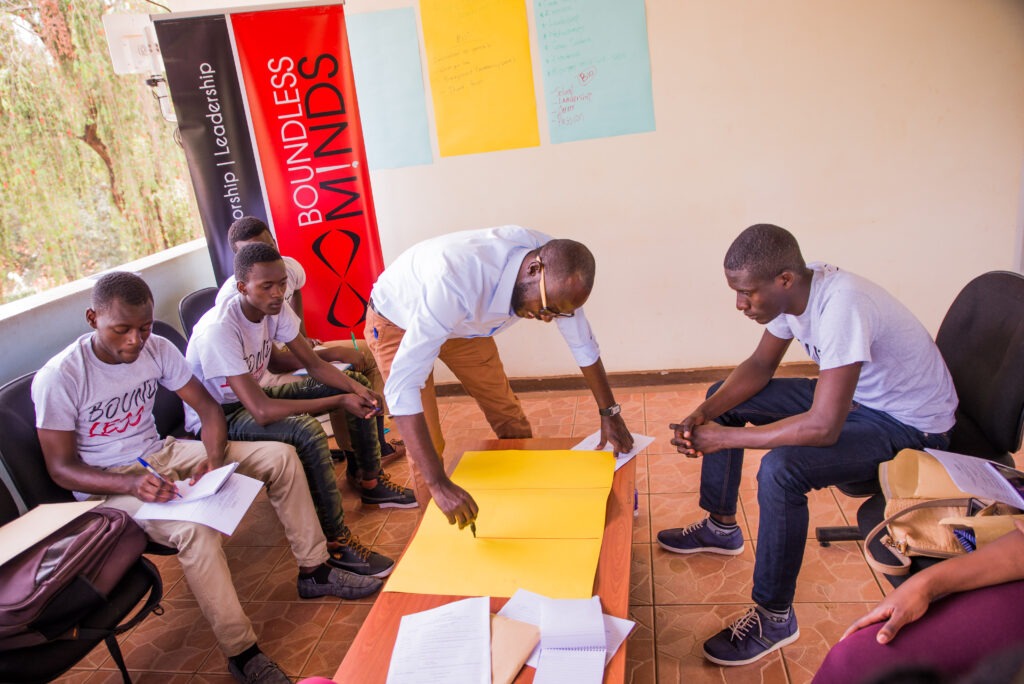 Young people have done incredibly well in advancing the digital landscape despite the challenges presented by the pandemic. They have created new opportunities in the digital world and acquired critical skills that reflect the times. For example, we have seen the rise of digital platforms such as TikTok and Instagram where young people use these platforms for entertainment and educational purposes. These spaces have turned into income streams as young people creatively found ways to not only share their talents with the world but pursue online education, access digital freelancing work, and create content to generate income.
It is well known that the digital landscape has been able to connect people and provide opportunities for employment. However, disparities in who can access digital tools still persist. This has only widened inequality gaps among young people and their access to resources. Digital skills are now a prerequisite for most entry-level jobs but the uneven distribution of digital skills and technological devices in less developed communities is still more pronounced.
This means that vulnerable communities continue to be left behind and excluded from the growth and opportunities that have come with digital advancement. In speaking to Rukwengye, he admitted that the scope of their work and reach is affected by the type of digital devices and knowledge young people have access to. These tools are either too expensive or too technical for young people to fully utilize. Despite these challenges, Boundless Minds uses its resources to advance its mission of preparing young people for the professional world.
Previously, young people were excluded from a lot of decision-making processes around digital life. Now, according to Africa's Development Dyamics, policymakers and implementers are beginning to see the potential of youth possessing digital skills. Young people have engaged governments, civil society, and other institutions via digital platforms that have enabled them to access these spaces, which were otherwise unreachable. Youth inclusion in these spaces is important and policies and governance to protect young people are needed now more than ever.
Policy support is needed not only to protect young people's well-being but also to increase the potential and opportunities of what young people can do in the digital landscape. Rukwengye admits he has observed increased attention by the government toward advancing digital literacy and skills among youth. After sitting in on his share of roundtable discussions in this area, he only wishes this attention would translate to meaningful action and progress.
The untapped potential in digital development can reduce unemployment and increase opportunities for young people to enter the workforce, especially in low-income communities. Youth employment and skills building must be key priorities among governments to accelerate economic recovery and ensure that no one is left behind.