Male Engagement to Reduce Maternal Mortality in Sokoto State, Nigeria
By Lydia Kalat Musa, WI-HER Gender, Social Inclusion, and Community Engagement (GSI&CE) Advisor; Dr. Usman Al Rashid, USAID IHP Sokoto Director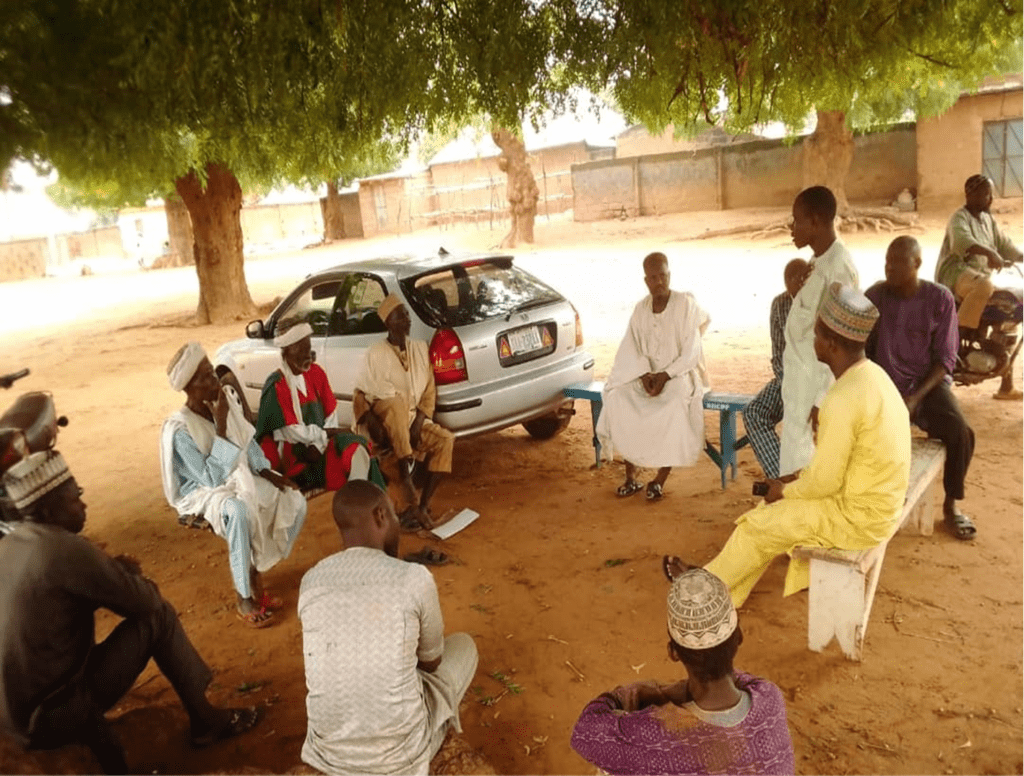 According to the UNFPA, almost 70% of global maternal deaths occur in the sub-Saharan African region; in 2021, 317 mothers died for every 100,000 live births in this region alone. Nigeria is one of the worst-affected countries, with a Maternal Mortality Rate (MMR) of 556 per 100,000 live births in 2018, according to the latest Demographic Health Survey (DHS), which estimates indicators from population-based surveys.
The United States Agency for International Development (USAID)'s Integrated Health Program (IHP) focuses on strengthening maternal health while covering a range of activities, many focused on improving healthcare services, in order to be an effective driver in reducing maternal mortality in critical states of Nigeria. IHP focuses on facility-level efforts as the key strategy for engaging men as beneficiaries and partners for increased access to reproductive, maternal, newborn, and child health (RMNCH) services. Since 2007, the Integrated Maternal, Newborn, and Child Health (IMNCH) Strategy has guided Nigeria's maternal, newborn, and child health (MNCH) policies; the strategy echoes the United Nation's (UN) priority to focus efforts on not only increasing women's access to primary health care services but also encouraging utilization of those services. The Nigerian government's policy focused on providing services to women from low socio-economic groups and people from remote rural areas through pregnancy, childbirth, and postnatal periods.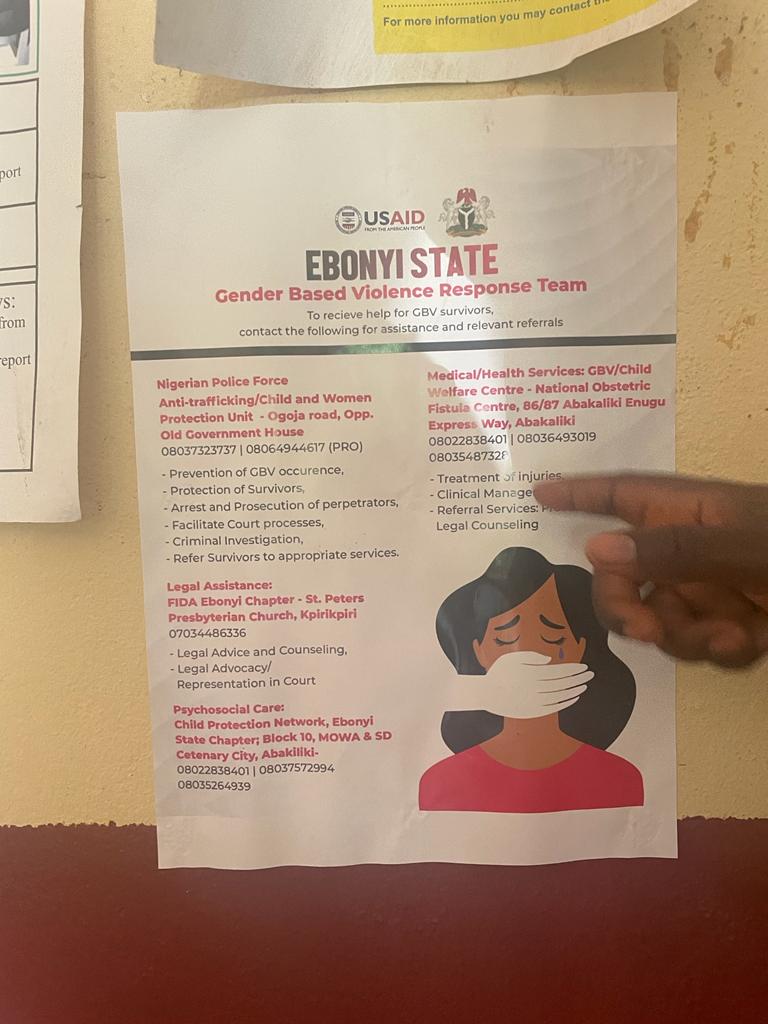 In the Sokoto state health care system, IHP's effort, which originally aimed to drive strategies that ensure access and optimal utilization of RMNCH services, has shifted gears in recent years. IHP is now collaborating with state governments, NGOs, local stakeholders, and other development agencies to implement various activities within the state. As a consortium partner, WI-HER brought its gender-inclusive expertise to the effort. At the beginning of the program, guided by WI-HER's iDARE methodology, WI-HER conducted a gender desk review and situation analysis to identify the issues affecting maternal health care. One of the key findings from this gender desk review was that men hold a critical position in the decision-making process when it comes to women's well-being, including health; hence, engaging more men in RMNCH services is essential in promoting better maternal health.
Further, through the gender desk review and interactions with stakeholders and the health facility, it was evident that in Sokoto State, culture and religion are driving forces that impact attitudes among men regarding the health sector, especially RMNCH. Hence, it is critical to make men champions of a campaign and, specifically, to include traditional and religious leaders to improve access to RMNCH. Therefore, understanding the role of men in Sokoto state and involving them each step of the way—from decision-making to logistics and support at the health facility–in women's reproductive health care will improve access and utilization of RMNCH.
To achieve the above-stated goal of promoting male engagement, in FY22 and FY23 (July–November 2022), IHP came up with multi-pronged strategies to support the Sokoto Government, strengthen the healthcare system, and generate awareness at the service delivery level for better male engagement. IHP also collaborated with other stakeholders active at the community level to mobilize faith-based leaders to promote male engagement. These efforts have successfully connected health care services, community leaders, men, and pregnant women with an immediate goal of reducing neonatal illness and maternal morbidities. For instance, through its Advisors, WI-HER contributes significantly towards strengthening the capacity of healthcare providers through training and coaching and encouraging local stakeholders to increase male engagement through joint review meetings. For example, during Open Maternity Day (OMD) sessions and primary healthcare (PHC) Extension services, WI-HER contributed toward promoting more men attending maternal health services like immunization, antenatal checkups, vaccination, etc., by working with the stakeholders active at the community level.
WI-HER also, through different review meetings, targeted the awareness and capacity of the health service providers to deliver better services that encouraged more male involvement in RMNCH. For instance, WI-HER co-created technical resource material like Job-Aids that helped the service providers to have a ready reckoner to implement the learnings. WI-HER also engaged with stakeholders like the Ward Development Committee Chairmen to serve as advocates of male involvement in RMNCH services. During collaborative meetings, the advisors encourage local stakeholders to connect and mobilize local leaders to create awareness and encourage men in the community to not only support women in accessing the RMNCH services but also to access and benefit from health care for themselves too. By focusing on involving and engaging men, the campaign to enhance women's access to RMNCH services has experienced success in a short period of time.
As WDC Chairman, I am an advocate of promoting male involvement in health care services for the household, especially for pregnant women and children, I make use of every opportunity where there is a gathering of men to sensitize the men in my community because health is wealth and a healthy community is a strong community, the men have to be involved with all seriousness in the wellbeing of their household, all thanks to IHP for building my capacity to understanding the importance of male involvement in RMNCH.

Ahmed Aliyu WDC Chairman Rumbukawa PHC
The pilot testing data from the health service centers, which was carried out by IHP to strengthen the monitoring system of male RMNCH service delivery, shows that between July and November 2022:
A total of 4,975 men accompanied their wives as partners for Antenatal Care (ANC);
1,685 men accompanied their wives as couples to access Family Planning services;
2,046 men accompanied their wives for Labor and Delivery;
5,392 men accompanied their wives as parents for Routine Immunization; and
14,262 men access health care for themselves as clients.
The program is currently progressing, and as the work moves forward, WI-HER will share more evidence and learnings about how men in Sokoto are more engaged in women's and children's health issues as well as how IHP is ensuring the efforts are sustainable in order to continue to improve maternal healthcare.