WI-HER Shares Insights and Tools on the Global Stage at Two International Conferences: Focusing on  the Integration of Gender Equity and Social Inclusion (GESI) in Neglected Tropical Disease Response
Vienna, VA – September 16, 2022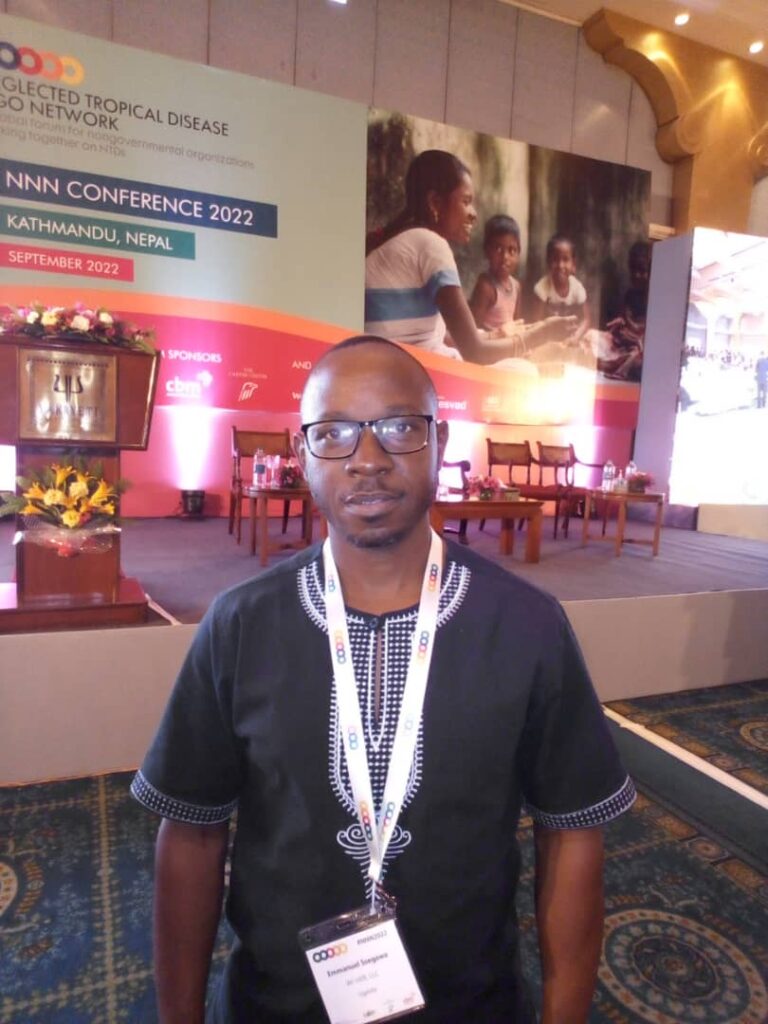 Our expertise is generating so much interest that we've been invited to present at two international conferences this fall hosted by the Neglected Tropical Disease NGO Network (NNN) and the Coalition for Operational Research on Neglected Tropical Diseases (COR-NTD). Both conferences provide WI-HER with an opportunity to connect with community researchers, program implementers, and national government partners to discuss ways to identify gender equaity and social inclusion (GESI)-related barriers impeding neglected tropical disease (NTD) elimination, share success stories from our work with RTI International on USAID's Act to End NTDs | East (Act ǀ East) program, and present tools to help audiences continue this work in various contexts across the globe.
During both presentations, WI-HER and our country government partners set the stage by sharing learnings and experience from a variety of countries. We then host skills-building exercises to provide all participants with the opportunity to directly learn and engage with WI-HER's iDARE approach and package of tools for GESI integration, and equip those in attendance to approach their work with a GESI-sensitive lens. Driving our efforts is the commitment to reaching the 'last mile' – those individuals or groups that are often systematically missed during important NTD interventions – to support countries in reaching their NTD elimination goals.
The (NNN) Conference took place from September 13-15, 2022 in person in Kathmandu, Nepal, and online. Under the theme NTDs in health systems – innovate, integrate, & empower, the conference invited attendees to discuss innovative solutions that mutualize resources across the NTD sector, integrate NTD priorities within health systems, and empower national programs to take ownership of planning and implementation of service delivery.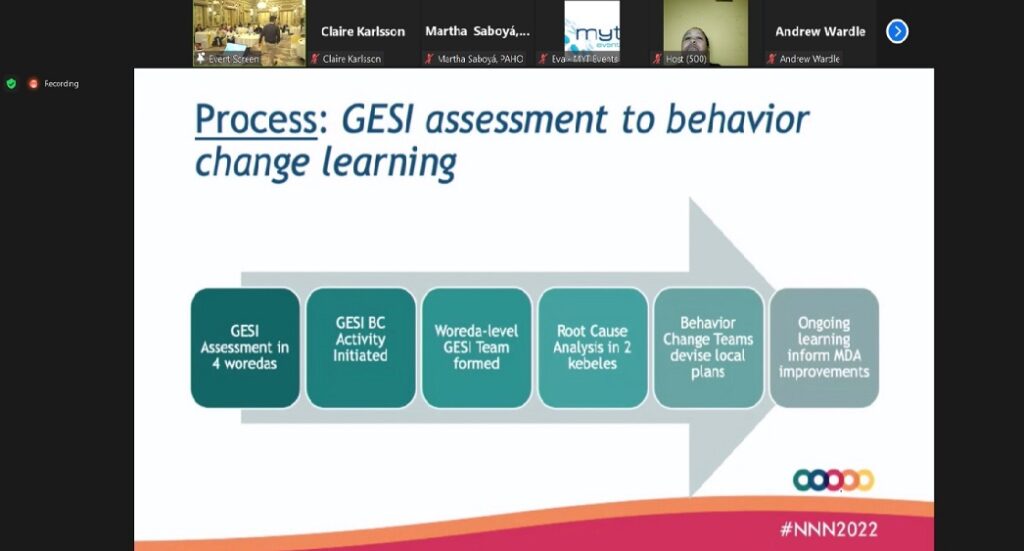 In partnership with Sightsavers, WI-HER and the Act ǀ East program co-hosted a four-part workshop, Empowering National Programmes and Last Mile Communities: Gender Equity and Social Inclusion (GESI) Integration Approaches and Tools, on September 14, that provided participants with a space to learn how to identify and address GESI-related inequities in NTD programs, become familiar with WI-HER's iDARE methodology and various tools, and identify ways these resources have been adapted to a variety of country and community contexts.
WI-HER will also contribute to the Coalition for Operational Research on Neglected Tropical Diseases (COR-NTD) annual meeting, which will focus on strengthening community research and addressing knowledge gaps to ultimately inform an agenda of future research for overcoming NTDs. On October 4, WI-HER and the Act ǀ East program will host Integrating Gender, Equity, and Social Inclusion (GESI) to Reach the Last Mile in NTDs, a comprehensive session that will share how GESI assessments and root cause analyses are used to inform GESI integration processes and approaches, at national, subnational, and critically, community levels; provide country-specific findings and insights from Ethiopia and Uganda; and build participant skills through interactive activities to further identity GESI-related questions and considerations for assessment and action.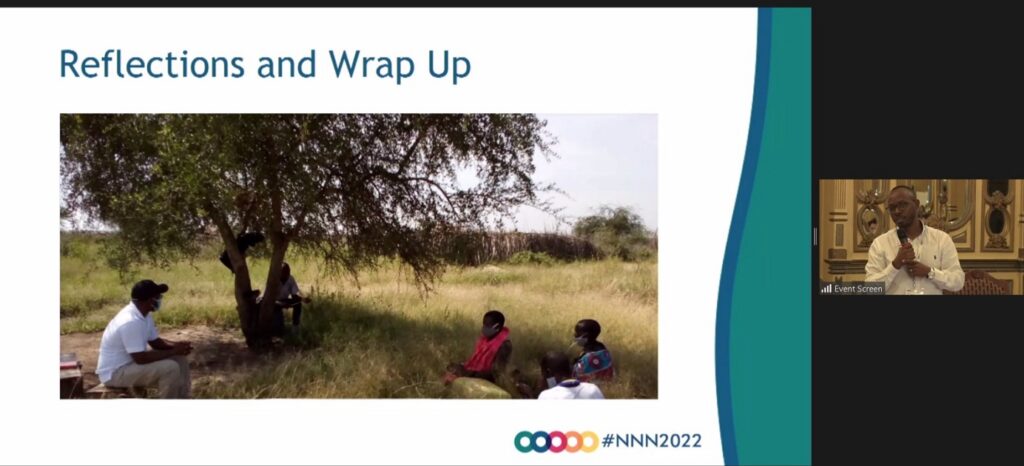 WI-HER is proud to bring some of our in-house experts to these global stages and to showcase the work being done on the Act | East program, led by RTI International. At both conferences, the sessions feature Emmanuel Ssegawa, Senior Gender and Youth Advisor at WI-HER as the NNN and COR-NTD session moderator; Dr. Charles Wamboga, Program Manager for the Ministry of Health, Uganda, who shares the process, results, and learning from the implementation of a GESI-sensitive behavior change activity in three districts in northeastern Uganda; Genet Kassaye, GESI consultant with WI-HER, who shares about the GESI assessment and behavior change activity implemented under Act | East in Ethiopia; and Claire Karlsson, Global Senior Associate at WI-HER, who provides an overview of WI-HER's iDARE methodology used in Act |East's GESI work across varying contexts.
Under the Act ǀ East program, WI-HER's iDARE methodology supports national, regional, and district NTD stakeholders to continuously apply and identify GESI-related gaps and challenges to reaching a set goal: improving NTD preventive medication coverage. Provided the opportunities to speak at both of these influential meetings, WI-HER can inspire other partners, implementers, and researchers to bring a GESI-specific lens to their work to more effectively improve NTD medication coverage among groups who have missed or refused the drug previously. Ultimately, WI-HER through our work under USAID's Act | East program supports local communities to overcome GESI barriers, validate and test findings, and devise locally-led solutions to reach NTD elimination goals and improve medication access, acceptance, and uptake among hard-to-reach groups.
For more information about these conferences and sessions, check the links below.
---
About WI-HER, LLC
WI-HER is a woman-owned small business with ongoing programs in sub-Saharan Africa, Asia and the Pacific, Middle East and North America, Europe, and Eastern Europe, and Latin America. With more than 75% of staff located in the global south, the WI-HER team understands the nuances of working in different contexts with women, men, youth, orphans and vulnerable children, the LGBTQ+ community, hard-to-reach groups, and those in conflict areas. Our diverse team of professionals facilitates development solutions that are locally led and driven by the countries, communities, and people with whom we work. Since 2011, WI-HER has supported local partners to design and implement contextually appropriate, creative, and integrated solutions to complex development challenges in 57 countries. WI-HER is an established leader in gender equity, youth, and inclusion (GYSI); monitoring, evaluation, research, and learning (MERL); localization; and capacity development.