Advocating for more responsive and accessible health services for persons with disabilities in Nigeria
By Kenneth Goughnour, MPH, MCH, WI-HER Program Coordinator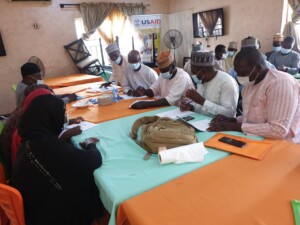 In July 2021, the Gender Advisors from the USAID Integrated Health Program (IHP) in Sokoto and Kebbi States conducted two-day workshops to advance more responsive and accessible reproductive health/family planning; maternal, newborn and child health; nutrition and malaria (RMNCH+NM) services for persons with disabilities (PWD).
Stakeholders from the Ministry of Women's Affairs and Social Development, the Ministry of Health (MoH), and representatives from PWD civil society organizations had their capacity built to recognize barriers to health access and identify considerations for increasing access to health care services for persons with disabilities.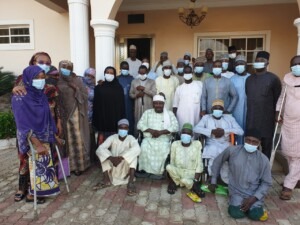 As a result of these workshops in Kebbi State, an implementation plan and strategy was developed with time-bound responsibilities and benchmarks for assigning the primary State-level PWD focal person and the PWD response team members at State and Local Government Area (LGA) levels to advocate for increased accessibility and quality of services for PWDs.
In addition, the participants reviewed the Disability Act to add Kebbi-specific considerations to prepare it for submission to the State House of Assembly with the aim of domestication within the State.
In Sokoto State, the MoH formally adopted a gender-responsive Terms of Reference for a PWD focal person, and, through working groups, identified one PWD focal person for each of Sokoto's 23 LGAs.
The Gender Advisors will continue to support the stakeholders from their respective meetings to advance more responsive and accessible RMNCH+NM services for PWDs.